Community Work Spaces
With one in each of our buildings, these workspaces provide a variety of comfortable seating options.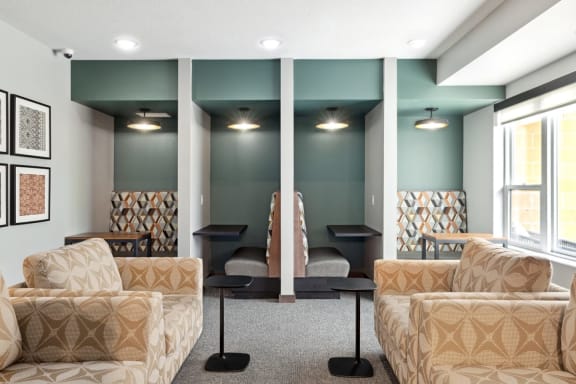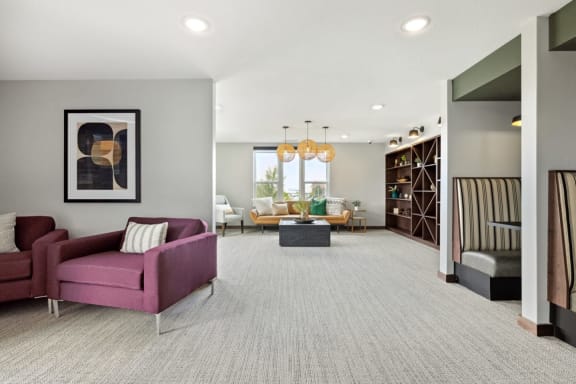 Conference Room
Perfect for your next team huddle or reviewing a presentation.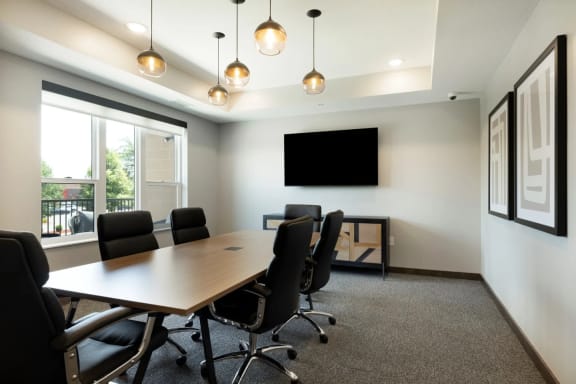 Fitness Centers
Get your sweat on or walk it out in either of our two Fitness Centers. Research shows that daily movement is beneficial for stress management and increases productivity and creativity!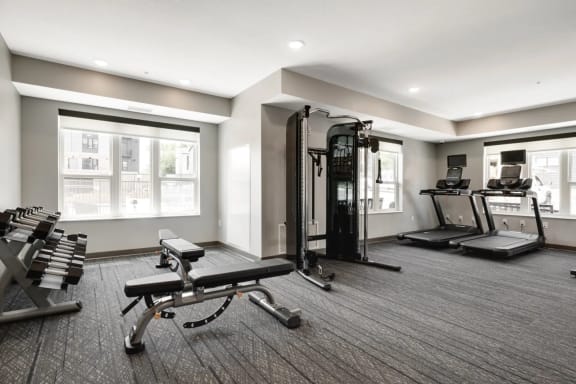 The Great Outdoors
Not much can beat some fresh air and vitamin D! Use the sidewalks to take a lap around the community, visit the nearby park, or lay down and watch the airplanes overhead.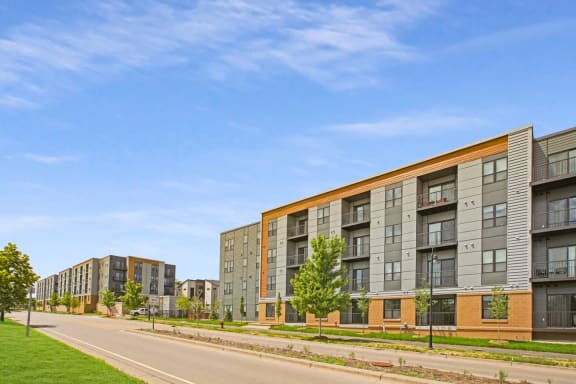 Neighborhood Favorites
Get out and about to enjoy food and retail across the street at Cedar Point Commons. Have errands to run? Target and Home Depot are mere steps from your home. What's for lunch? Cafe Zupas, Chipotle, Hawaii Poke Bowl, and more - the choice is yours!
Floor Plans
Have you mastered productivity and are accustomed to working in your own space? Many of our floor plans accommodate your in-home office!